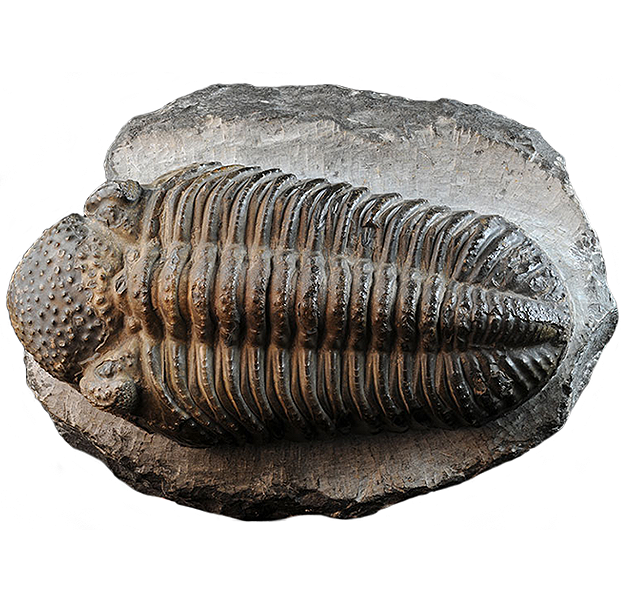 Click the microscope button to view a thin section for this sample.
Microscope
Click the object button to view an object rotation for this sample.
Object
Fact sheet
This large (15 cm long) trilobite is Phacops, a 400 million year old Devonian species. It is remarkable not just for its size, but also because of its large compound eyes. This evolutionary feature gave Phacops almost 360° vision - a vital tool in its survival against predators. Phacops lived in what is now northeastern USA and Morocco. The two regions were joined together before the Atlantic Ocean opened after which the African tectonic plate separated from the North American plate.
About this collection
Cabinets of curiosities were personal collections of natural and man-made objects displayed in a single cabinet.
It was a fashion that reached its peak in the seventeenth Century, but something that is returning in modern times as uncategorised virtual or travelling physical exhibits, sometimes crowd sourced and changing. The original cabinets of curiosities were the personal and often idiosyncratic collections of wealthy owners, and their main function was to provoke a sense of curiosity and wonder in the viewer. Our Cabinet of Curiosities is a collection of curious things that we came across in museums, and a few things we've found in mineral shows. There isn't a learning objective – they're just interesting.
Sample details
We would like to thank the following for the use of this sample: